Heart of Los Angeles (HOLA), a notable customer of SG Blocks, today announced an update on the construction progress of its 23,715 square-foot Arts & Recreational Center in Los Angeles, California. Under the $5.1 million contract, SG Blocks was engaged in 2017 to design, build and deliver the facility for HOLA. The announcement was reproduced in full below.
To receive future updates on the status of the new facility, please click here to subscribe to email alerts from the Heart of Los Angeles.

Arts & Recreation Center Update + Save the Date for the Week of March 26th
By: Heart of Los Angeles Team
Greetings HOLA Leadership Circle and HOLA Family,
On behalf of Tony Brown and the team, we are thrilled to announce that our new Arts & Recreation Center building is coming along – the site is ready to receive the container structures, our club and enrichment rooms!
We just received word that this Friday, 50+ trucks will begin their journey to the site, beginning to arrive on Monday, 3/26 with rooms landing and being set into their place at a rate of at least 6 per day! So please save the date for one of the following days that week to come view the containers being set into place by cranes!
Before coming over to witness the deliveries and setting and stacking, please call Tony that morning between 8am-9am at 213.321.4096 and he will provide the most precise time of estimate arrival and various "lifting of the containers" if you desire to experience this innovative process and share in this amazing milestone. We anticipate that by Tuesday, a 1 hour window at 10:30am or 2pm is when you're most likely to see a show. For the hardcore construction folks, they are expected to start bringing them onto the site as early as 7am. 
Location: 625 Lafayette Park Pl. 
Watch a video documenting our current progress!

We're so very thankful to each and every one of you for your love and support. Please reach out if you have any questions!
With tremendous gratitude, 
All of us at Heart of Los Angeles
Click Here to View the HOLA Blog for the New Arts & Recreation Center

Click Here to View the HOLA Homepage for the New Arts & Recreation Center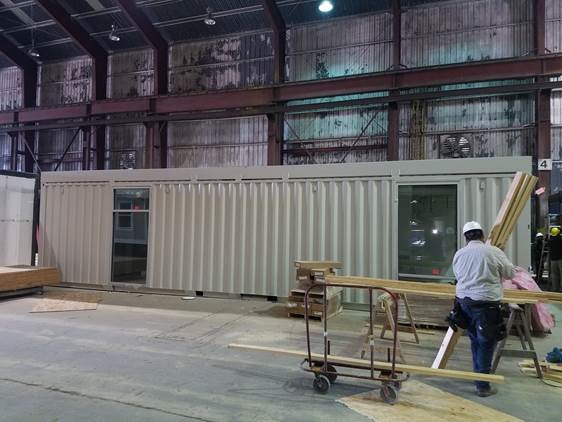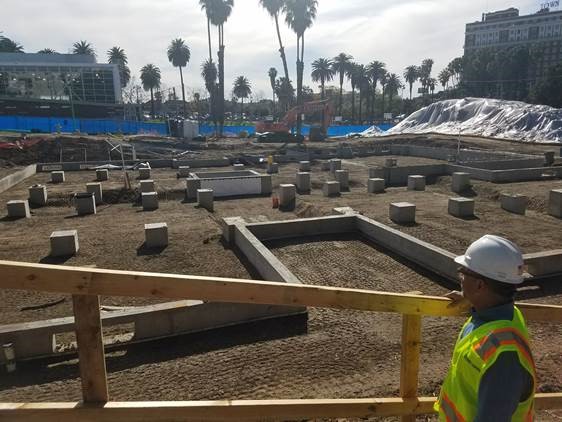 About SG Blocks, Inc.
SG Blocks, Inc. is a premier innovator in advancing and promoting the use of code-engineered cargo shipping containers for safe and sustainable construction. The company offers a product that exceeds many standard building code requirements, and also supports developers, architects, builders and owners in achieving greener construction, faster execution, and stronger buildings of higher value. Each project starts with GreenSteel™, the structural core and shell of an SG Blocks™ building, which is then customized to client specifications. For more information, please visit www.sgblocks.com

Investor Relations
Chris Tyson
Managing Director
MZ North America
949-491-8235
SGBX@mzgroup.us
Tailwinds' Disclaimers & Disclosures: For a full list of disclaimers and disclosures, please visit http://tailwindsresearch.com/disclaimer/.